Isn't a Writer an Artist or Craftsman?

I thought I might look at freelance writing. I joined a site that actually does offer an exchange for folk who are looking for freelancers to write web sites or other projects and for those offering those same skills. One category is copywriter. I have surely been surprised at what is being looked for...
Most of the ads I see for freelance writing are looking for people to write 500 - 1000 word articles for 50¢ to $1.00 each. They want between 25 and 30 articles a day and sometimes 50. They tend always to state that they must be original work and that the rights all go to the person paying for them. Perhaps that is the going rate for a writer -- a penny a word -- but what bothers me is that they don't seem to really care what the content is, so long as it can "pass copyscape"... and of course most seek perfect English. I note some are 10¢ per 100 words.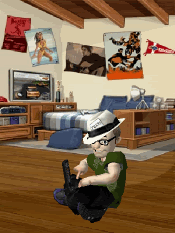 Some of the ads come outright and say they will show you how you can find articles that you can use to base yours on, but they want you to know that you can't just reorder the sentences or change a word here or there.
At that rate of pay -- to my mind -- I don't think that any real research is being sought. They are essentially seeking plagiarists, albeit very good plagiarists. I say very good plagiarists because "Copyscape"¹ is a service online that can be used to detect online plagiarism even when the copy has been modified.
A person might ask why these folk are wanting to pay for these 500 - 1000 word long articles? -- There are a number of reasons, but the tend to have financial basis I find.
The nature of the ads seem to preclude the idea of students seeking to get out of writing essays -- although a person might be gathering short essays for a company they have or are setting up to sell such small essays to students. There is another clue as to the use of these articles! One statement from one of the more legit seeming ads reads:
I want an article writer who can produce error free unique SEO type quality articles. I want 100% original articles that pass copyscape and must be written in USA, UK english because most of our client is USA and UK based. (sic)

The important clue here is the term "SEO"² -- Search Engine Optimization. That refers to methods by which a web page designer might make it so their web page appears higher up on a listing of pages that come up in a search engine like "Google" "Yahoo" and "Live Search". The point behind the SEO is to bring more people to your page and one of the reason is to bring people in to see the advertisements on your page rather than strictly for them to see the content of the page. The purpose of the content is not the point of the page, but rather getting people to see the ads on the page. The people who run the search engines wish to keep the people using their services happy -- they have their own clients that they sell advertising space to -- so they don't want people who do searches to come up with pages that are useless to them. What this means is that they don't want their search engines tricked into showing pages that really don't have the information their clients want.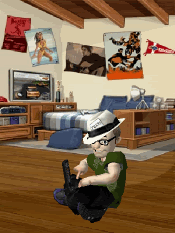 By having actual short articles on subjects which have certain words and terms inside them, the articles will be more likely to bring traffic to a page even if that article is just something with little actual content to it and no new material but only a rehash of other information -- which might not have even been understood by the paraphraser.
It is a step better than following a link to a page full of ads that have nothing to do with what you are looking for. But I have started finding more and more often results to searches where the pages are nearly copies of each other, but with different ads. I also find quite often links which lead to obscure search engine results pages... each with their quota of ads.
The thing is -- getting back on topic -- if I am writing professionally and someone pays me 50¢ for a piece of work, they are going to only get 50¢ of work from me. Perhaps they are looking for $10 of work... Perhaps there are enough hungry people out there who bite at that rate of pay and will write regardless of the use their work will be used for. Perhaps it is a benefit that all rights go to the person paying including any byline. You don't have to worry about that work coming back to haunt you.
Writers used to use pseudonyms for that purpose when writing stuff they didn't necessarily want to be associated with.
Still... I wonder if this sort of thing will reduce the worth of writers and authors? An author writing this sort of thing simply for the money -- is that what they call prostituting them self?
Of course... I am writing this column for no money at all... just for the experience.
Later!
~ Darrell
153.
__________
¹ "Copyscape -- Wikipedia, the free encyclopedia".

² "Search engine optimization -- Wikipedia, the free encyclopedia".
.