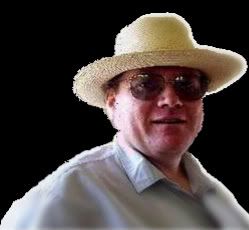 Canada Day Fireworks

Before I moved to the Gnomestead here in Port Moody BC there were Fireworks every July 1st for Canada Day! I am not sure if the last year they did that was July 1st 2000 or 1999. The fireworks were wonderful.
Port Moody stretches around the end of Burrard Inlet and the fireworks took place on a barge anchored in the inlet off Rocky Point Park. People could gather in the park for the Canada Day Celebration at the "Golden Spike Days!" with all the performances and other events and then finish the day with the fireworks. The fireworks could be seen from all around the inlet and the surrounding mountain slopes.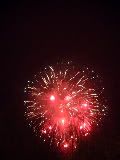 Sadly they decided that hosting the fireworks display just was too expensive because in particular of increased policing expenses. People would come from other surrounding municipalities to enjoy the show with their families and I think it was a great event. There were larger fireworks displays in downtown Vancouver for other events including an international fireworks competition held annually now. But where I think most places once had fireworks for Canada Day - once called "Dominion Day" and representing Canada's independence as a nation in 1867.
I think that the Canada Day fireworks displays dwindled to maybe 3 or 4 in British Columbia a year or two ago with locally there being one show in Port Coquitlam and another in Surrey. I am not sure if the one in Victoria - BC's Capital - still has been happening. I did not see very many local private shows either this year. But this year and in 2007 Vancouver had a fireworks display again finally.
The last show I went to was at Port Coquitlam and it was pretty impressive. It was held in a park surrounded by homes in a subburban neighbourhood. That did lead to some parking and traffic issues, but Port Coquitlam did seem to have things well planned. Scattered across the park were many portable lighting towers with telescoping booms and their own generators. The organization of the event was as impressive as the actual fireworks display was. The fireworks were indeed impressive too.
I was impressed at watching the police going quietly through the crowd making their presence known in a relatively non-threatening way - in a way that gave some feeling of security for what was intended to be a family event. I didn't mind watching them confiscating beer and other alcohol from underage drinkers - in fact being that it against the law to drink in public locations they could confiscate it from adults too - alcohol was restricted to the beer garden which was on site if I recall correctly.
There was a cheerful joyful sound of families having fun - children squealing and laughing, teens giggling and chatting, adults murmering - and then with the fireworks silence and a few shrieks followed bye oohs and awes. When the display ended, the generators on the light standards were started and the park became awash with electric light and there was light for families to pack up to leave for home. There was also enough light to give security and prevent vandals from making problems.
But I imagine all that had its price. Port Coquitlam seemed happy to have people from all over come and celebrate with them.
Other places are not so willing to pay the price to invite others in to celebrate.
I do wonder what the value is of a child's delight at a fireworks display? What is the value of a family outing once a year to something like a summer holiday complete with picnic or barbecue and maybe some cotton candy or other things you shouldn't have regularly finishing up with fireworks?
Some people might think that it is okay to have displays which are far afield, but more and more families do not have cars and buses do not run so frequently or to all neighbourhoods for coming home after a display. Not so good for parents with tired children.
The Port Coquitlam fireworks display is pretty neat, but I think that the display would be so much nicer in Port Moody - and that is not just because I could probably see it from home. The inlet would be a much nicer setting and is right net to major transportation corridors for public transit even for those parents with tired children. The Port Coquitlam site is a bit out of the way transit-wise. In future the site will even be close to rapid transit. There will also be a large chunk of population a walk away from the site or able to see it from parks close to home.
Now all we need to do is find a way to fund such a show and display?
I think that such family events are important for healthy family life and creating good memories for the future.
I remember things like fireworks, family picnics, and air shows from my childhood - but maybe I am getting ancient?

Later!
~ Darrell

76.

__________
Fireworks image above is used with permission from Image*After - The Raw Base For Your Creativity